What's a RPN?
A Revenue Participation Note (RPN) is a very flexible hybrid of equity and a debt instrument and is classified as a security across regulatory regimes, hence requires approval from the regulatory bodies of the governing jurisdiction.
CLIENT PROFILE
Our client is a leading producer of biosurfactants with more than 20 experts in the fields of microbiology, biochemistry and bioengineering. For its groundbreaking research on the industrial application of eco-friendly bioagents, they won several awards.
| | |
| --- | --- |
| Industry | BioTech |
| Employees | 11-50 |
| Year founded | 2012 |
| Publicly listed | No |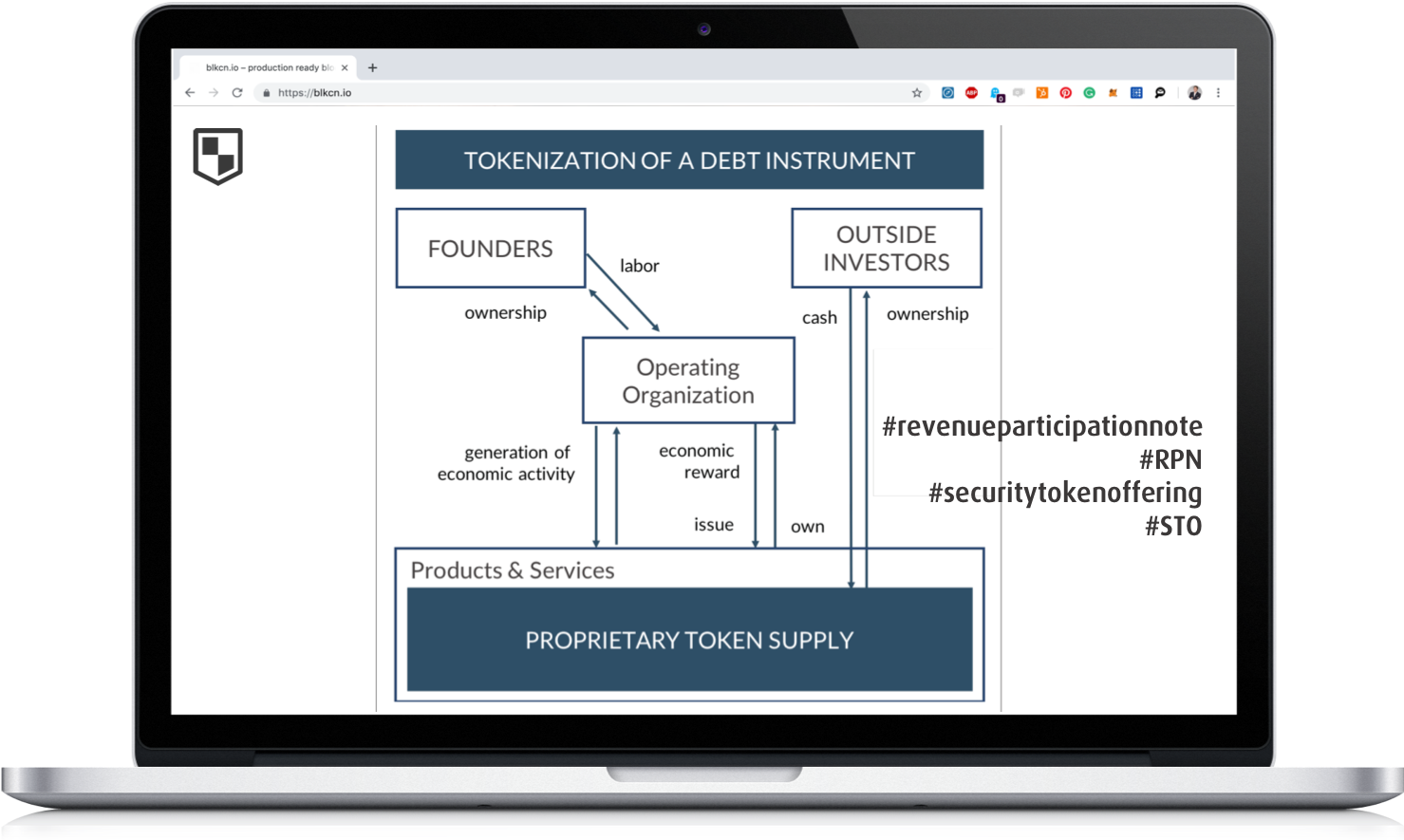 CHALLENGE
Enable our client's series-B funding through a DLT-based financial instrument, that qualifies to both provide revenue participation to investors, whilst limiting the company's down-side and not dilute shares.
PROCESS
The project was structured into four distinct steps:
1. WORKSHOP
After several top-management workshops and meetings with investors from the seed-round, we narrowed down several financial instruments for our client that fulfilled all of the specified requirements.
During the workshop we specifically covered the following aspects:
Basic principles of blockchains and STOs

Regulatory compliance requirements and domiciling options for an issuing entity

Initial identification of financial instruments qualifying for the underlying business case

Listing all required action items when undergoing

a Token Generation Event (TGE)
2. FEASIBILITY
The client received a feasibility study to ensure that all regulatory and technical requirements were met. Before starting with the implementation we specified the following in the feasibility study:
Financial instrument structure
Regulatory regimes and marketability of the token in each targeted jurisdiction
Initial syndication of regulatory regimes through passporting in the EWR
Token architecture and issuance according to regulatory regimes
Tax requirements and planning
Planned deployment environment
Marketing and sales roadmap
3. REG & LEGAL
All applicable security acts within the EU were analyzed and applied to the intended investment scheme including, but not limited to:
ESMA-conformity & passporting checks, specifically historical financial information acc. to § 7 WPpG and EG No. 1606/2002

The legal classification of the token as a financial instrument, but not a currency acc. to § 2 Sec. 1 WpHG and Art. 4 Sec. 1 No. 44 MiFID II

Evaluation of finance commissioning regulations according to German Governance Banking Act, specifically § 1 Sec. 1 phrase  2 N0. 4 KWG

Structuring of the prospectus according to the European Commission Act EG N0. 809/2004 with reference to its implementation in 2003/71/EG
4. TOKEN GENERATION EVENT
The implementation of the STO was preceded by the regulations compliance process and official approval of the Federal Financial Supervisory Authority in Germany (BaFin):
Retrieval of "no action" confirmation by BaFin and WpPG-classification of RPN

Retrieval of testified historical financial statements including balance sheets, profit & loss and cash flow statements, equity changes since 2015 of both the holding and operating entity, forward-looking revenue statements, market trend analyses, and financial projections until 2020

Generation of prospectus-compliant investment conditions and prospectus structure

Consolidation of all data in the WpPG-prospectus and generation of compliance-audited communication and marketing messages according to ABl. EU No. L 149, p. 1, No. L 215 p. 3 under §7 WpPG of the Securities Investment Act

Setup of a website, launch of partner programs and setup of direct distribution channels including an investment sales force

24/7 support during the 2-month active TGE-phase
We structured a Revenue Participation Note (RPN) based on the ERC-20 standard and designed the issuance process as a Dutch auction, where the maximum revenue participation for investors increased over time.  
We designed a regulatory compliant RPN that could be passported across the entire European Economic Area with one WpPG-prospectus that was filed with the German Financial Supervisory Authority.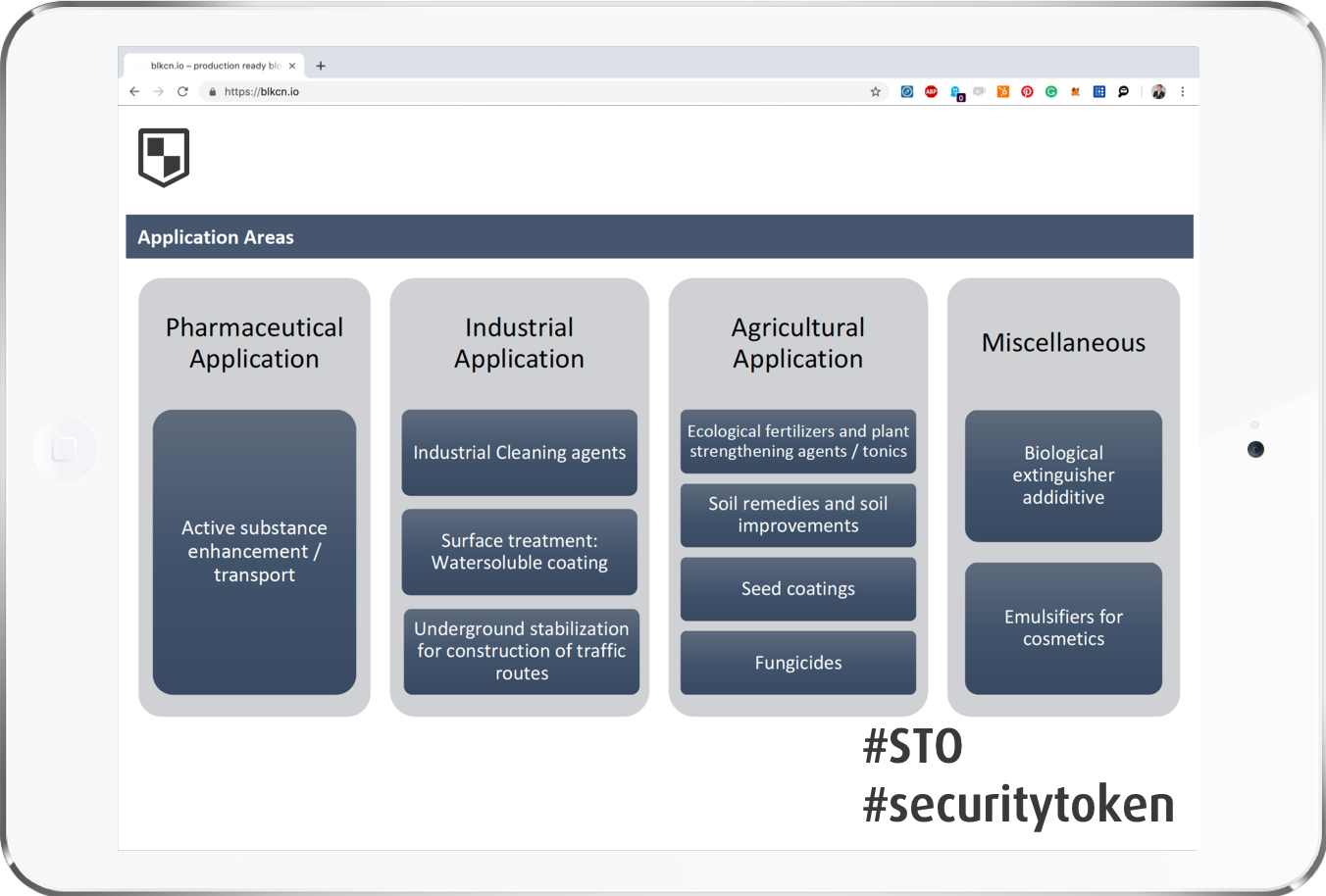 Click on the toggles to find out more about the specific project details: