What is information escrow?
An Information Escrow Agreement is used to ensure access to business-critical information that is not proprietary to a company, such as manufacturing manuals, design blueprints, hardware manufacturing documentation and other confidential documents. In case a manufacturer, in general licensor, files for chapter 11 or is acquired by another company this would represent an escrow event and the information is released to the licensee.
CLIENT PROFILE
Our client is a global electrical systems manufacturer and full-service provider with applications in Aerotech, Nautics, Defense, Transportation and Security Markets.
| | |
| --- | --- |
| Industry | Electrical Systems |
| Employees | 50.000+ |
| Year founded | 2000 |
| Publicly listed | Yes |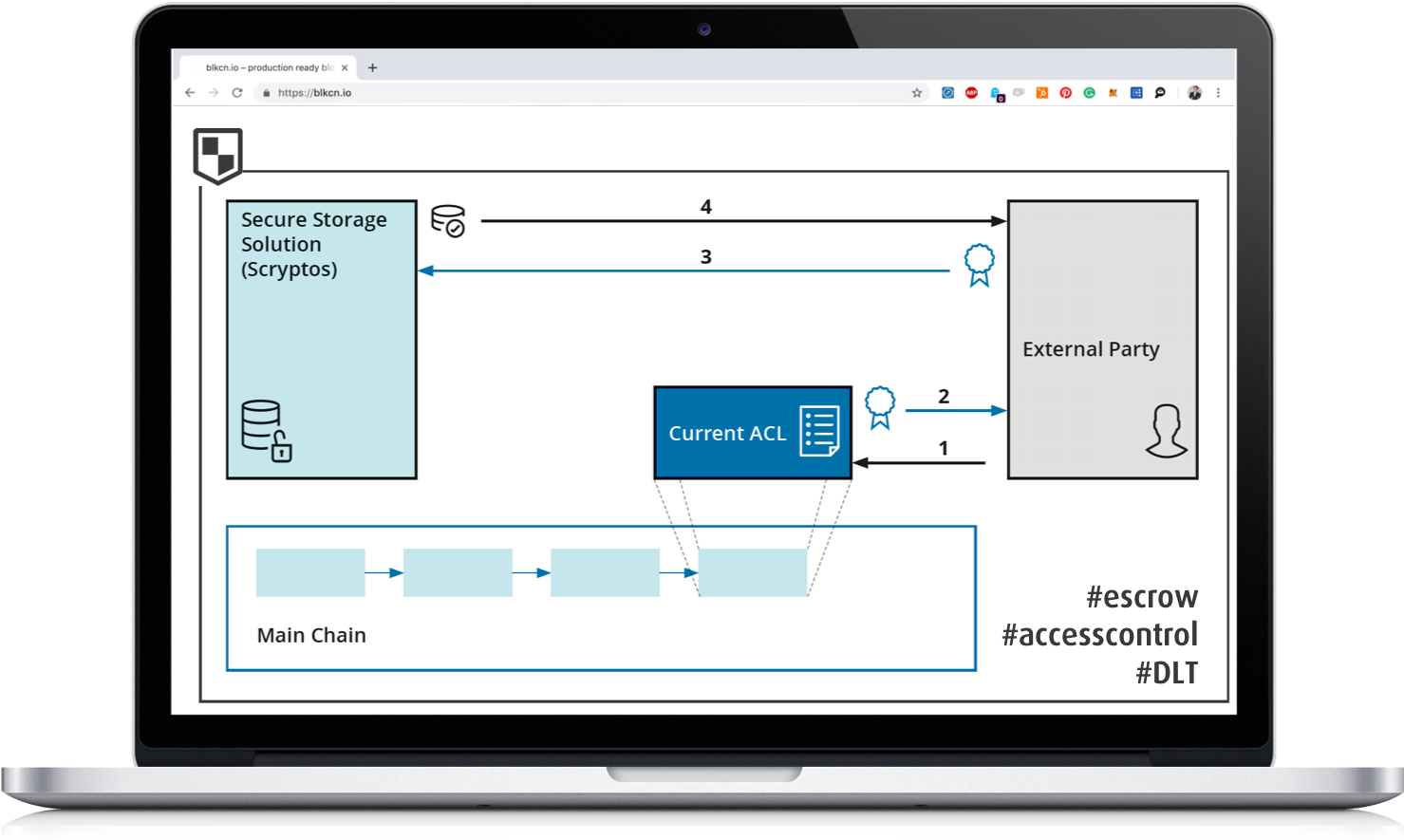 CHALLENGE
The company required a solution to securely store & instantly provide access to licensed manufacturing blueprints it designed and provided to its clients, e.g. a transportation company. Immutable and resilient access controls were most critical for the escrow solution.
PROCESS
The project was organized in three distinct steps:
1. DISCOVERY
In several discovery sessions with both senior management and technical experts, we detailed the initial scope of the on-site workshops:
Initially, the company's IT roadmap was analyzed and discussed and potential touchpoints with DLT modulated

During ideation, the management teams documented problem statements within their domain and drafted DLT-based solution sets

Subsequently, we conducted structured interview sessions with technical experts
2. WORKSHOP
During the workshops we covered the following aspects:
Principles of distributed ledger technologies

Presentation of existing DLT solutions & applications

Requirement list of solution's target model

Client stakeholder mapping

System audits and in-depth analysis of current process landscape
Findings from both the workshops and system audits were modulated in the feasibility report.
3. FEASIBILITY
In the feasibility report we covered all PoC-relevant aspects:
Internal as-is-analysis & definition of the target solution system

Qualitative process modulation & evaluation of several DLT-frameworks

Definition of project scope & regulatory attestations

Definition of systems actors & architecture design

Definition of (non-)functional & resource requirements

Creation of implementation roadmap
We designed an integrated software solution for document 
integrity 
testing, build verification, data upload, access control, the definition of release events and secure private key transfer in R3 Corda.
In case of a release event, t
he licensee can instantly access the critical blueprints. Based on the document hash, the private key is automatically transferred to the licensee when a release event is triggered and 
the data listed in the contract 
can be accessed on a secure file server.
Click on the toggles to find out more about the specific project details: