CLIENT PROFILE
Our client is an international firm with several hundred employees worldwide that supplies with top tier firms in the automotive, manufacturing, medical devices and aerotech industry.
Industry
Metal product
manufacturing
Employees
500+
Year founded
1948
Publicly listed
No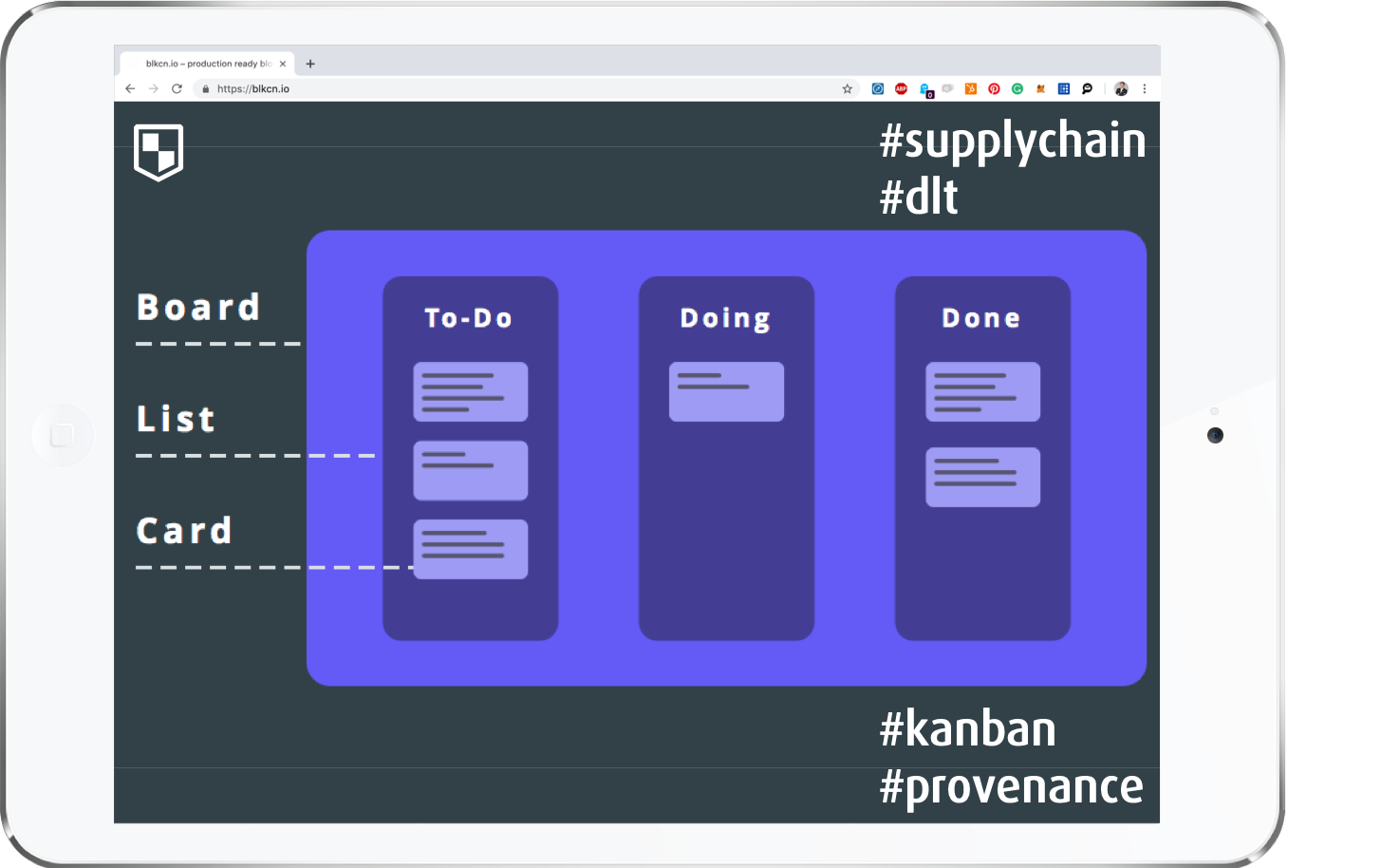 CHALLENGE
The client requested development of a Kanban app for its clients to instantly order SKUs with their tablet or mobile phone. Most importantly, the provenance of the products and integrity of the supply chain needed to be ensured.
PROCESS
As we designed a full-stack application to allow the company to fulfil it's clients order in real-time (Kanban), the DLT-layer enabled uninterrupted monitoring of the entire supply chain and ensure the provenance of products. Hence, the sequence below refers to the DLT-part of the project only:
1. WORKSHOP
We conducted several senior- and middle-management workshops and covered the following aspects:
Principles of distributed ledger technologies

Productive DLT solutions and industry-specific DLT applications

Client stakeholder mapping

Status quo analysis and syncing with management agenda (reasoned use cases)

Problem statements, target model definition, 

ideation & use case synthesis

Evaluation with an integrated heuristic for preliminary assessment of technological, financial, operational and legal ramifications
Findings from both the workshops and system audits were modulated in the feasibility report.
2. FEASIBILITY
We conducted a detailed feasibility report prior to taking stock on all relevant software requirement specifications:
Definition of project scope

Legal & regulatory attestations

Definition of systems actors

Design of system architecture

Definition of functional & resource requirements

Planning of deployment environment

Definition of non-functional requirements
3. FEASIBILITY
Once all milestones, deliverables, timeline and the budget were agreed upon, we kicked-off the implementation of the Proof-of-Concept:
We detailed the preliminary framework configurations and software requirement specifications

In the kick-off meeting, we assembled the final team structure and designed 

Scrum-specific project roles

Time to project completion was 11 weeks